Dog Gone Problems is a weekly advice column by David Codr, a dog behaviorist in Omaha. David answers dog behavior questions sent in by our readers. You can reach him at momaha@owh.com.
We have had this dog for about five years now; she was about 3 when we got her. She was a stray and we only kept her because I asked my parents. For the past few years, we have had problems getting her to go outside without me with her. I am 17 and it's hard to go outside with her every moment of the day when she has to go.
She follows me everywhere unless I go somewhere and has anxiety when I leave her. She doesn't like to play and she isn't very social with the other dogs we have. We have to keep pet pads placed on the floor for her so she won't use the bathroom on our carpet and rugs. She only goes outside on her own if I'm not at the house. I have no idea what to do about the situation.
It sounds like your dog may be suffering from lower self-esteem. I'd wager you pet her anytime she wants, and that she has few or no rules to follow. It's important to note that anything your dog is doing when you pet her is what you are rewarding or reinforcing. This includes unbalanced states of mind. So if your dog is scared or nervous and you pet her, you are enhancing the exact behavior you mean to stop. I have seen people pet a dog this way and cause it to become fearful, anxious or nervous as a way of asking for attention. 
I'd suggest you add in some rules and structure, such as having to sit before you pet her. This will help her start to think of sitting as a way of earning her praise, which can help boost her self-esteem.
When you do pet her, avoid patting the top off her head. When a dog is insecure, they look down. When they feel good, their noses are raised. So try to pet her under her chin and repeat whatever she is doing at the time. Dogs learn through association and repetition. So if every time she sits, you pet her and say "sit," it links the reward with the action and the command word. Over time, this will all become linked and cause her to sit in front of you to ask for attention.
I'd also suggest you enlist the help of a dog walker. Since she will walk outside when you are gone, capitalizing on this variance can help her practice being outside. A dog walker is a great option, as they often walk multiple dogs at the same time, which would be good for your dog's confidence. It'll stimulate her while brushing up on social skills and interaction. Additionally, dogs get over things by moving forward. So this combination will help your dog in multiple ways.
Finally, I'd recommend teaching her some new tricks and commands. Just like humans, dogs get a self-esteem boost when they learn new skills. So setting a goal of teaching her a new trick once a week for one to three months will boost her confidence. One of these tricks should include learning how to «stay» so you can help her practice being alone while you use the bathroom or get a drink of water. This can help develop a feeling of confidence when being left alone.
Tackling this problem on multiple fronts will help accelerate her rehabilitation progress. Good luck and remember — everything you do trains your dog. Only sometimes you mean it.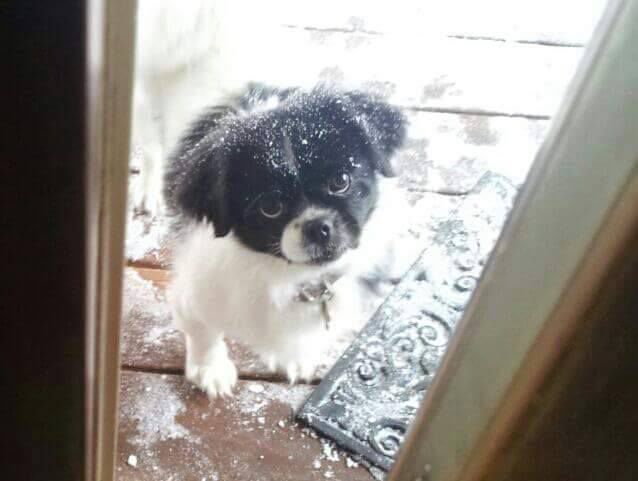 Pet Parade: The Midlands' best pet pictures
Check out a collection of the best photos of local pets. Have a picture you'd like to submit? Email it to pets@owh.com with your name and hometown, along with the name of your pet(s) and an interesting note on what makes your pet unique. You can also follow us on Twitter.