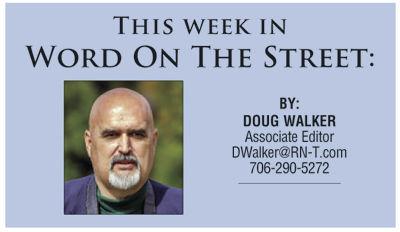 Police dog training exercises will be held at various locations around Rome this week as part of the annual certification requirements both the dogs and their handlers. The United States Police Canine Association event will take place Monday through Thursday with upwards of 60 dogs and their handlers in town for the week.
Obedience training activity will take place at Barron Stadium Monday followed by agility and box searches at  Rome-Floyd recreation department fields behind the Second Avenue levee. Article searches will take place at the lower grass lots of the Coosa Valley Fairground later that day.
Tuesday's program will include aggression or apprehension work at State Mutual Stadium field.
Wednesday, the dogs and their handler will do drug and bomb searches at Barron Stadium. Thursday will focus on  vehicle searches for both drugs and bombs. .
Job seekers make note of the date: May 15
The Rome Floyd Chamber of Commerce will partners with local industries to host a manufacturing job fair on the Georgia Northwestern Technical College campus in Rome  Tuesday, May 15 from 2-7 p.m.
The event will be held in the H Building on the GNTC campus in South Rome.
Companies that are slated to participate in the event this year, and there could well be more by the time of the fair, include Marglen, Pirelli, Georgia Pacific, Suhner, Mohawk, Neaton Rome, F&P Georgia, Steel King, Tyson, Advanced Steel Technologies, WMP Crates and the Lowe's Regional Distribution Center.
Ken Wright, director business and industry services at the Chamber said last year more than 700 job seekers filed through the Civic Center on Jackson Hill at a similar fair where 17 companies were represented.
Job seekers are encouraged to bring resumes and be dressed appropriately for what amounts to a preliminary job interview.
Shriners prepare for fishing fund raiser
The Rome Shrine Club is gearing up for its big Charity Open Bass Tournament at Lake Weiss June 2.
The event will be held from the Little River Marina, formerly JR's Marina, in Cedar Bluff. The total payout will be based on the number of boats that are entered in the event.  $1,500 is guaranteed if the number of entries is 60 or less. If the number of boats tops 60, the guaranteed prize money jumps to $2,000.
The entry fee is $100 per boat and $5 per person for the big fish prize.
Blast off from the marina will be based on receipt of registration.  There is a limit of five bass, each must be at least 12 inches long. Anglers are encouraged to do their best to keep each fish alive and able to be released back into the lake following weigh-in. A weight penalty will be assessed for fish that do not survive to the weigh-in. Total weight of each two-man team will be considered for the prize money.
Proceeds from the event are being earmarked for the acquisition of a new vehicle to transport patients from the Rome area to the Shriner's hospitals, typically in Cincinnati, Ohio or Greenville, South Carolina.
Registration forms are available from Shriners or at the marina in Cedar Bluff.  Call 256-779-6461 for additional details.