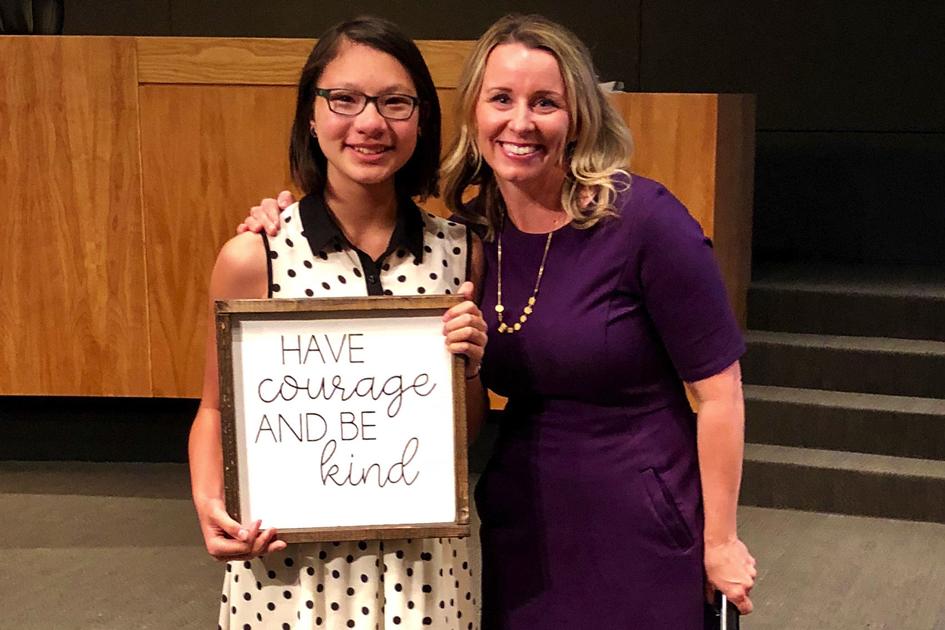 Gilbert teen who decried bullying gets White House invitation
A Gilbert girl whose video protest against bullying went viral will be going to the White House this week to meet the First Lady as Melania Trump launches an initiative involving children.
Kalania Goldberg is scheduled to visit the First Lady May 7.
Two weeks ago Gilbert Mayor Jenn Daniels recognized the 13-year-old girl's courage in speaking out against bullying in a special way.
Kalania in February covered her upper body with Post-It notes bearing the words of insults directed at her by classmates and then video-taped a message decrying such conduct.
The teen broke down in tears toward the end of the one-minute video as she told of how those insults hurt her.
Freedom Financial Network to host Tempe job fair
The Freedom Financial Network will host a ribbon-cutting for its new building in Tempe at 11 a.m. Wednesday, May 2, followed by a job fair that afternoon to help meet the company's goal of hiring 1,000 employees in 2018.
The job fair, 3-6 p.m., will take place at FFN's new campus at 2114 E. Rio Salado Parkway.
Freedom Financial opened its Tempe office in 2006 with six employees, and today it employs nearly 2,000.
The company wants to fill positions in analytics, customer service, human resources, legal, marketing, negotiations, loan servicing, loan underwriting, product development, sales, software engineering, and technical operations
Job seekers should arrive with resumes and be prepared to interview that day, said Linda Luman, FFN's  vice president of human resources.
Also at the event, the small street where FFN is located off Rio Salado will be named Freedom Way by the city of Tempe. 
Mesa Arts Center to display works by veterans, military personnel
The Mesa Arts Center will host a free exhibition of artwork by veterans and active-duty service members on May 4 and 5 from 5-7 p.m.
The exhibition, to celebrate the work of participants in the Arts in Service program, will take place in the Drawing and Painting Studio at the center.
 The program, supported by a grant from the Boeing Company, gives veterans and active-duty service members a studio arts experience to reach personal goals.
Nearly 70 people have participated in Arts in Service arts classes offered through the program, including ceramics, watercolor, jewelry, welding and flameworking.
Guests should RSVP: engagement@mesaartscenter.com or 480-644-6564.
Fidos with badges to compete in Mesa
Barking punctuated by the command "Police K9, stop or I'll send my dog!" will echo through Cubs Stadium at Sloan Park next weekend as the Arizona Law Enforcement Canine Association holds its 16th annual Desert Dog Police K9 Trials.
The free event will run 9 a.m.-3 p.m. Saturday and Sunday, May 5-6, at the stadium, 2330 W. Rio Salado Pkwy., Mesa.
Officers and their canine partners will test their skills in tactical situations, competing for the title of Top Dog.
Food and beverages will be on sale and a number of vendors will be on hand selling K9 merchandise and products for pets.
Information: alecapolicek9.com/trials.