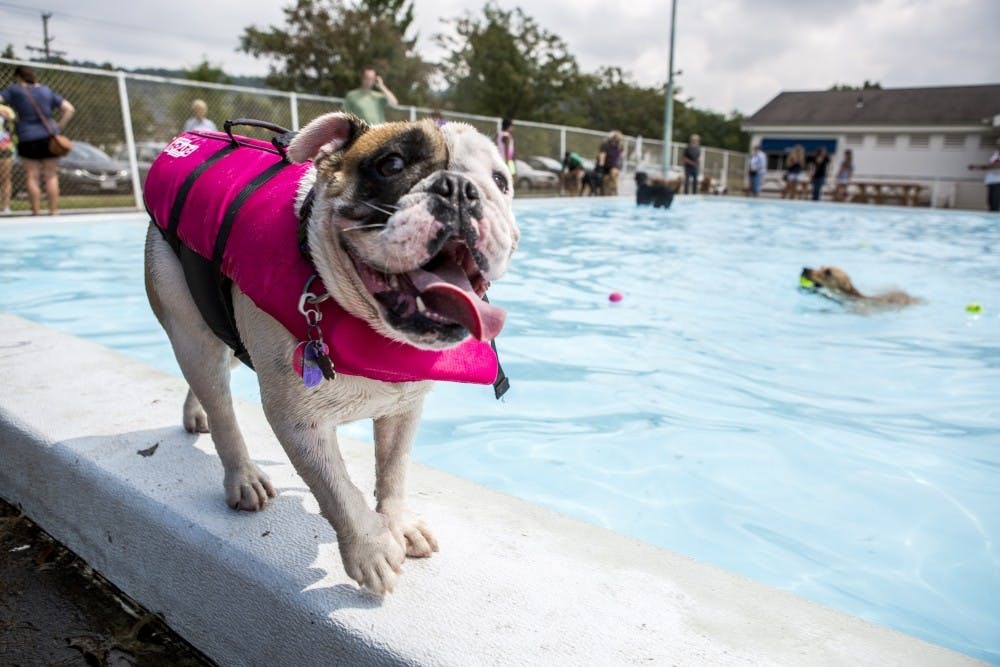 You could be allowed to bring your dog to an outdoor restaurant area thanks to a new bill passed by the Ohio House. Although the bill still needs to go through the Ohio Senate, here's what you should know about the bill:
There would be requirements 
According to The Columbus Dispatch, there are quite a few requirements for dogs being at "outdoor dining areas." House Bill 263 says employees couldn't intentionally touch the dog, so food for any dogs would need to be served on a single-use plate or container. 
Additionally, the restaurants would need to post signs that would inform people that dogs are allowed, and dogs would need to be on a leash while dining. Businesses would also need "cleanup and sanitary-waste-disposal kits available outside."
Dogs also wouldn't be allowed indoors, unless they are service dogs. 
This could help tourism 
Rep. Laura Lanese, R-Grove City, the bill's sponsor, thinks allowing dogs in outdoor areas of restaurants would would make people happier and allow them to stay at establishments for longer, ultimately bringing in more money. 
"We're acknowledging the strong human-animal connection," Lanese told The Columbus Dispatch. "It's important for us to send a message that we on Capitol Square are going to step out of the way of businesses on Main Street whenever possible."
Some business owners are excited about it
Several business owners think allowing dogs would make their restaurants more welcoming, and they have been pushing for measurers like this one to be implemented for a while. 
"These people are regular, relaxed, pleasant customers, and it could be argued stay longer and spend slightly more dollars based on the fact that they have their canine companion with them," Collin Castore, co-owner of Seventh Son Brewing in Italian Village and president of the Ohio Craft Brewers Association, wrote to lawmakers. "We do not ever have issues with having dogs on our patio and not having them there would hurt our business."
This bill passed with little opposition 
The Ohio House passed the bill 79-9. Now, the bill will make its way to the state Senate.